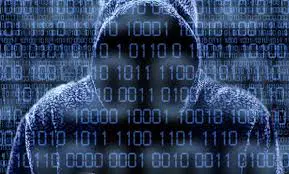 Cyber Security Essentials
Description
Pay Online
Cyberattacks have been rated the fifth top-rated risk in 2020 and have become the new norm across public and private sectors according to the World Economic Forum's 2020 Global Risk Report. The usage of computer devices by employees has improved work efficiency but has however increased the risks of cyber-attacks through cases of interception of passwords, leakage of critical corporate data, opening malicious email attachments, installing cracked or compromised applications coupled with other forms of social engineering schemes, among others which affect the security of employees as well as organisations they work with.
The course is designed to educate participants on their responsibilities to protect the confidentiality, availability, and integrity of their organization, personal information, and information assets used in their day-to-day activities. Information security is everyone's responsibility, not just the responsibility of the IT security department. The course is also ideal for those who want to start a career in cybersecurity.
What you will learn
✓ Existing and emerging cybersecurity threats targeting institutions and individuals;
✓ Existing and emerging cybersecurity threats targeting IT infrastructure/assets;
✓ Acquire skills to identify cybersecurity threats and incidents;
✓ Acquire requisite skills to reduce potential incidents of fraud from social engineering schemes;
✓ Be able to identify specific human factors that contribute to cybersecurity breaches and how they impact the security of institutions as well as individuals;
✓ Enhance compliance to cyber security standards and promote accountability in the use of informational assets pertaining to the institution's IT infrastructure.
✓ Gain an understanding of how cybercriminals operate and how not to be a victim.
Cyber Essentials
Module 1: Introduction to Cyber Security
Module 2: Emerging Threat Landscape & Types of Threats
Module 3: Social Engineering & Countermeasures
Module 4: Insider Threats & Countermeasures
Module 5: Malware Attacks
Module 6: Mobile Device Threats
Module 7: Data Leakage
Module 8: Internet of Things (IoT) Attacks
Module 9: Password Security & Best Practices